When you choose a funeral celebrant who is a member of the IoCF, you are choosing someone who will help you create the most beautiful ceremony possible for the person you have lost.
Why choose an IoCF celebrant? 
Each of our members:
understands that the funeral is your final gift to your loved one - a special day to remember and mourn;

will work with you to make the ceremony unique and memorable - a true reflection of how important that person is to you;
has achieved the highest celebrancy qualification and undergoes continuous professional development to ensure they are always working towards the standards of excellence;
is regularly reviewed to ensure that they are working with you and with all families professionally and compassionately.
We are confident that all of our members give you the best possible caring and professional service.  We have a rigorous complaints process if you have any concerns.  
This is what you can expect from an institute member
Prompt response to your enquiries.

Meetings at your convenience, including evenings and weekends where necessary (for your safety, all meetings for the duration of the pandemic are by phone or video call).
an open and understanding discussion about how the funeral ceremony should best remember your loved one.
Suggestions, if needed, on tributes, music, readings, ritual and symbolic actions.
A full draft of a ceremony, completely unique to your loved one, submitted for your approval or amendments before the funeral.
A printed keepsake copy after the ceremony.
Guidance throughout on all aspects of funeral procedures and information about the crematorium, cemetery or chapel chosen for the ceremony.
All members adhere to the Institute's Code of Practice
*We welcome your feedback at any time.  Please use the button at the top of page to provide comments on your chosen celebrant.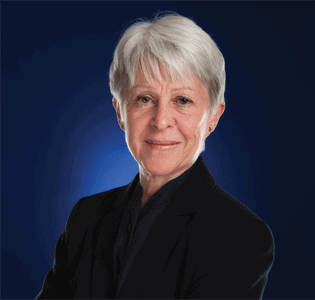 Susan Flipping
Although the government has lifted all pandemic restrictions from funerals, you may still find local restrictions. Between us, though, we can explore the many different possibilities that can be tailored to you and the person you have lost. I am here to listen, to guide and to help you say goodbye with love and with a truly individual and memorable commemoration of a life lived. The preparation can all be managed on the phone, online or face to face, whichever you prefer. The number of options for the ceremony itself may surprise you and you may also want to consider a scattering of ashes or memorial service at a later date. I can also support you if you would like to contribute to the preparation of your own funeral. It can be a very uplifting experience to look back on your life and to tell your story in the most personal way. Please call or email me to ask questions. I am now leading ceremonies online as well as at crematoria and cemeteries and may be able to help you even if I do not live in your area. As well as being a fully qualified, experienced celebrant, I'm honoured to serve on the IoCF Council of Management. I am regularly invited to speak to social and special interest groups about funerals and the many options a 21st century celebration of life offers. I am also trained as a Dementia Friend and have signed up to the Celebrant Accord. If you would like to know more, please see a selection of the testimonials given by the many families I have been privileged to work with.