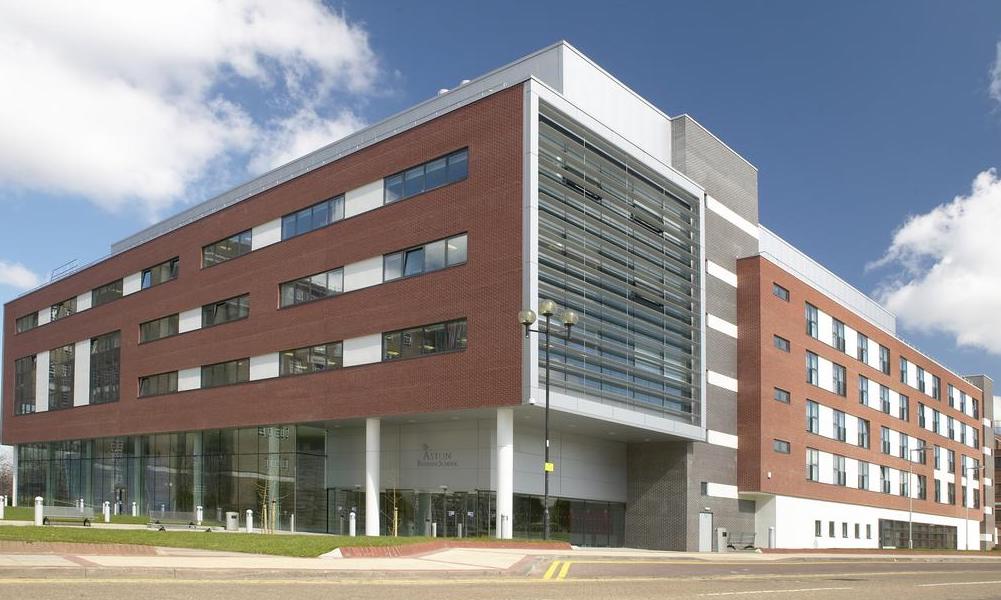 Conference Programme
The evening of Friday 15th October is ideal for those who wish to save themselves an early start on Saturday or simply have more opportunity to get to know fellow members.  Evening registration will be open from 5.30pm until 6.30pm
There will then be drinks in the bar (member's own cost!) with informal networking, followed by a fork supper and a quiz.
On Saturday 16th , arrival and registration will be from 8.30am; ready for our welcome address at 9.30am.
The day's formal programme will end at 6pm on Saturday, after which there will be time to relax or use the facilities before enjoying a sit down meal together.  The evening will include another quiz and more opportunities to get to know each other; something we've all been missing over the past few months!
Sunday's programme will begin at 9.15am and will conclude at 1pm.   A buffet lunch will then be served should we wish to stay to enjoy it.
Location: http://www.conferenceaston.co.uk/
Friday night – Sunday lunch
2 night stay incl. all meals
£249
3 monthly instalments of £83
Saturday – Sunday
1 night stay incl. Sat. lunch, dinner and Sunday breakfast
£165
3 monthly instalments of £55
Saturday only
includes lunch but not evening meal
£50
1 payment at time of booking
Both overnight packages will be payable in 3 equal instalments (the first being taken on the day of your booking and then two further payments on the same day of the following two months.)
The Saturday only package will be payable in one go at the time of booking.
The final date for taking advantage of the instalment payment option will be 31st July.
Any bookings made after that date will need to be paid in full at the time of booking.
The closing date for all bookings is 17th September.
Once the booking is made, payments are non-refundable.
There is car-parking available at a cost of £7.95 for every 24 hour period.

 

This will be at each member's own cost and will need to be pre-booked.

 

A link to do so will follow nearer the time.

 
Conference Theme – Helping You and Your Business
The Institute's 2021 conference theme is 'Helping You and Your Business' and our expert and inspirational speakers have all been carefully chosen with that in mind.
You'll leave the conference brimming with ideas that set you apart from other celebrants, exciting new promotional opportunities and insider information that will help you see how your business can grow in future.
Speakers/workshops include:
Saturday:
Anne Barber – opening address by our President
Anne is the Managing Director of Civil Ceremonies training and as a founder member of IoCF in 2004, our President. She will be giving the opening address at the start of Conference.
Rosalie Kuyvenhoven – celebrant and author to talk about ritual and traditions in funerals.
Rosalie is an independent funeral and family celebrant with a broad knowledge of rituals and a diverse experience in conducting ceremonies in both religious and non-religious contexts. She is a blogger and speaker and focuses on ritual design for life transactions.
Kate Reneerkens – celebrant and IoCF member to talk about social stories, how they can help you to explain funerals to children, those with dementia and those with learning difficulties.
Kate is a relatively new funeral celebrant and IoCF member but brings with her an interest and talent in Social Stories. Using her previous career in schools Kate will show how the day of and what goes on at a funeral can be explained easily and comfortingly to those with special needs, dementia and children.
Kate Edwards – NAFD 1st Vice President to talk about training of Funeral directors and the relationship between them and celebrants.
Kate is a holder of the Diploma in Funeral Directing and has practical and training experiences over 20 years in the funeral services. Currently, she is the President of NAFD and Vice-Chair of their Board of Education and tutors for the NAFD on their Funeral Directing Diploma course.
Liz Rothschild – performer, celebrant and director of Westmill green burial site. Performing her one woman show, 'Outside the Box' about life, death and dying
Liz Rothschild is a writer, actor, playwright and founding director of Westmill woodland burial ground in Wiltshire. She has been a funeral celebrant for more than 25 years and has run numerous death cafes and a course on preparing for end of life. In 2012 she launched, and continues to curate, the Kicking the Bucket festival in Oxford. She also wrote and performs a one-woman show, Outside the Box – a life show about death, which premiered in 2016 and has toured the UK and US.  Many of these stories come from her audiences.
Funny, wise and taboo busting; Outside The Box confronts the 'Elephant in the room' with grace and humour.
Dr Sharon McDonnell – Director of Suicide Bereavement UK and an Honorary Research Fellow.
Sharon specialises in Suicide Bereavement Research and is the founder and M.D. of Suicide Bereavement UK and Honorary Research Fellow of the University of Manchester. With her research team, Sharon has developed evidence-based suicide bereavement training and written many papers on the subject of suicide.
Sharon was involved in the development of the Department of Health suicide bereavement handbook entitled ' Help is at Hand: A Resource for People Bereaved by Suicide and Traumatic Deaths' ((DH, 2006). This provides practical support and guidance for those bereaved by suicide.
Jennifer Claire Constant – celebrant and brand and website designer, to talk about marketing, social media, the value of websites and how you can start and grow your business.
Jennifer is the owner and director of The Celebrant Director as well as a celebrant, success coach, creative marketeer, brand and website designer, author, blogger, and speaker. With her knowledge of social media marketing do's and don'ts and her solid career in digital marketing and web design, Jennifer can help you to become more independent when looking for work.
Throughout conference there will be other sessions, including open forum discussions on the latest trends in the industry, sharing thoughts on how IoCF can better support you and a session on pet funerals on Sunday morning.
There will also be plenty of opportunities to network with fellow IoCF members, relax, share best practise and discuss ideas; especially for those joining us for at least one night.
Venue Information
Conference Aston and the Aston hotel are based in the grounds of Aston University, right in the heart of Birmingham. Situated 10 minutes from the Bullring shopping centre, Birmingham New Street station and just 5 minutes from the M6 motorway it is perfectly placed for all transport links.
The venue itself is very modern with all the facilities you would expect from a top-class facility: free WiFi throughout the hotel and lots of space to be able to just sit and work or chat with colleagues.
The bedrooms are as good as any 4-star hotel with en-suite bathrooms. All are accessible by lift or stairs. The meeting rooms are all on the ground floor and the courtyard restaurant, where all our meals will be served, offers views over the garden which also has seating areas. If the weather is good the bi-fold doors can be opened to bring the outside in.
The breakout/ refreshment spaces and bar area can be found right opposite the restaurant and offer grazing stations and tea and coffee throughout the day. There is also a gym and a swimming pool available should anyone want to take a dip; don't forget your costumes if you want to be able to swim in Birmingham's oldest Victorian pool!